WELCOME TO BISTRO JOES
Bistro Joe's is an endeavor to create a sensational dining experience through inspired cuisine and superior service. Momentarily escape, and let your senses feast on globally influenced fare ~ with elements of surprise ~ in a casual, yet upscale eatery. Our mezzanine setting is a comfy blend of vintage and contemporary, designed to encourage shared dining experiences with friends, old and new.
The menu is inspired by fresh, sustainable ingredients found in our own market. Enjoy innovative creations on homemade flat breads, fresh from a wood oven. Our charcuterie and artisanal platters ensure an exciting array of meats, breads and cheeses, while our Oyster and Seafood Bar prepare "Fruits" of the Ocean for novices and connoisseurs alike.
Hours
Mondays:   Closed
Tuesday  -  Thursdays:  4:30 pm to 10 pm
Fridays:4:30 pm to 11 pm
Saturdays: 4:30 pm to 11 pm
Sundays:   4 pm to 8 pm


We are also still  accepting carry-out and delivery orders.  Please call 248 594 0984 to place your order.  
Mixology
All of Bistro Joe's hand crafted cocktails use only the finest produce from the market combined with your favorite top shelf liquors. Our homemade infusions are also a treat!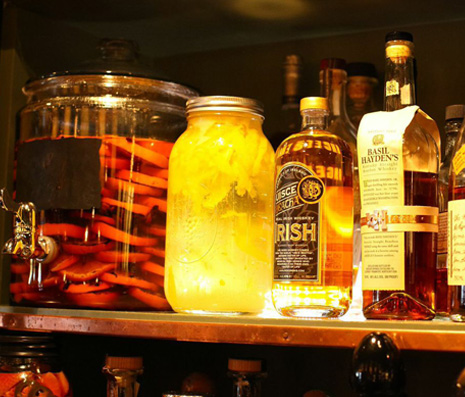 Chef's Table
Our Chef's table is a perfect table for all special events. This long, rectangular table offers stunning views of Papa Joe's market. Furthermore, its close proximity to both the kitchen and the bar makes it a lively spot - perfect for dining with close family and friends or colleagues.